In this regard, Cao Jianwei, deputy general manager of Hisense Electric, a leading company in the domestic color TV industry, publicly pointed out that "the technical defects currently existing in OLED TVs have not yet been solved and are not suitable for large-scale market explosions." Earlier, Samsung, Foreign companies such as Sony have also stopped investing in OLED projects. What is even more worrying is that PDP (plasma) TVs, which belong to the self-emission technology, have now lost all competition with LCD (liquid crystal) television.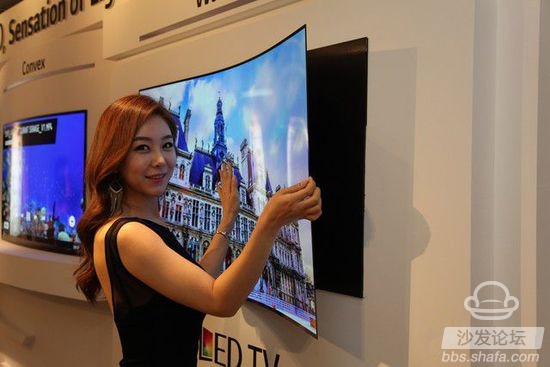 Enemy in the road, OLED detonation market is difficult
According to media reports, Skyworth recently announced that it has taken the lead in achieving mass production of 4K OLEDs globally; TCL also revealed recently its research on printed OLED TV panel technology. Recently, with the intervention of many TV manufacturers, OLED TVs have been pushed again.
However, data from third-party market monitoring agencies shows that: In the Chinese market, OLED TVs were launched from 2013, promoted in 2014, and strongly detonated in the first half of this year. The average annual retail volume of OLED TVs does not exceed 10,000 units. Half-year sales did not exceed 50,000 units.
Since the beginning of this year, OLED TVs have seen a strong promotion of a few companies in China. Behind this, there has been a continuous downturn in the global and China TV market since last year, especially with weak consumer demand and lack of new product technologies. Some TV companies did not find a new market tipping point, so they quickly pushed OLED technology, which is still immature, to the terminal market.
As early as 2013, OLED TV appeared at the CES in the United States, LG facilitated the opening of an OLED TV market in the market. Since then, LG has been bringing OLED TVs to the Allied Force Skyworth and Konka. However, two years later, OLED TVs have not achieved the expected detonation effect in the Chinese market. On the contrary, they have encountered strong challenges from peers based on innovations in LCD technology.
Since the beginning of last year, Hisense, a leading domestic color TV company, has launched ultra-high-definition display technology ULED TV; this year, Samsung introduced ultra-high definition display technology SUHD TV, and eventually formed a double-sided attack on the OLED TV launched by LG in the global ultra-high-definition market. This also further hinders the OLED TV market penetration process.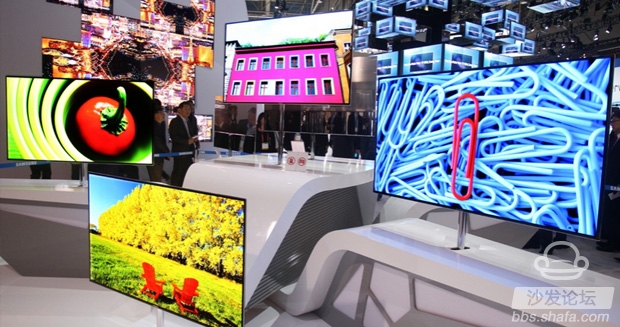 OLED is not new television technology
As the "next generation display technology" in the mouth of some TV companies, OLED TVs are not new technology products. OLED TVs were actually produced at the same time as LCDs, PDPs, and other television technologies. They were only limited by technology and production processes, and they have not been on television. The product is widely available.
As early as 1979, Dr. Deng Qingyun of Kodak began research on OLED. After a long period of time, by continuously innovating organic light-emitting materials, the problem of low OLED luminous efficiency was improved. At the CES 2013 in the United States, Samsung, Sony and LG exhibited 55-inch OLED TVs for the first time, which attracted market attention. However, only LG is still promoting OLED TVs in the market. Samsung and Sony have quietly slowed down.
In some color TV companies' latest OLED TV specifications, several paragraphs can also be clearly seen: "OLEDs continuously play the following types of images for a long time (eg, still images, static background images, 4:3 mode images, and Widescreen image) will cause still image afterimage, which is determined by the OLED screen characteristics, still image afterimage is not covered by the warranty "," It is recommended that after each cumulative boot 4 hours, active standby operation, please black out the screen After at least 10 minutes, continue the power on operation. Please do not switch on and off the machine frequently. If you need to turn on the computer after standby or shutdown, please operate it for at least 10 seconds after the screen is dark for at least 10 seconds.
"There must be a shutdown of 10 minutes for a 4-hour start," and "a continuous switch-off time of at least 10 seconds." These special requirements have never been heard in black-and-white TVs launched 30 years ago or in the era of color TVs launched 20 years ago. . Similarly, "Continuous playback of exquisite images will cause afterimages." This phenomenon of smearing that has been completely resolved on LCD TV products 10 years ago has appeared on OLED TVs that use "next-generation TVs" as their own. This means that users will need to learn how to use it correctly after spending tens of thousands of yuan to buy back an OLED TV. From this point of view, the functions and experience of OLED TVs are "contrary to human design" for consumers.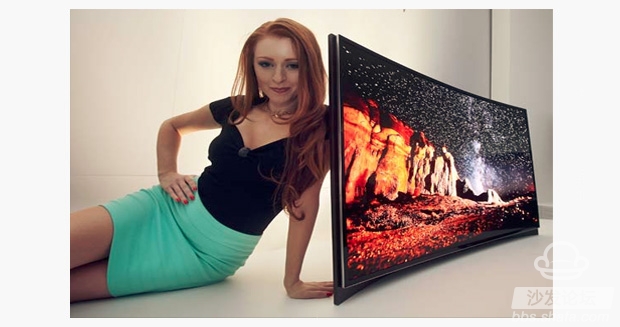 Full-scale popularization needs to solve tough technical problems
At present, the development of global TV display technology has gradually formed three technical paths: one is based on in-depth development of display technologies, such as LED backlighting, dynamic control algorithms, and unique chip formation technologies; and second, innovative technologies based on supply chains. , Through the technical difficulties in the supply chain to meet the technical integration capabilities to form a difference; Third, based on the display of new technologies to explore, such as OLED, laser technology research and application.
From the perspective of industry maturity, the advantages of LED LCD TVs are quite obvious. The original resources are in the hands of Japanese and Korean brands, and now shipments from Taiwan and China have surpassed Japanese and Korean brands. At the same time, due to the immature OLED technology and low productivity, Samsung and Sony have successively stopped production plans for OLED TVs and focused on promoting their own ultra-high definition televisions.
Also from the perspective of consumers, OLED TVs are not the best ultra-high definition display technology available. Recently, the National Display Technology Research and Development Base Southeast University Display Technology Research Center conducted a horizontal comparison of representative products of mainstream display technologies. It selected three brands of Samsung, LG and Hisense with the highest sales of global 4K HDTVs. Samsung SUHD, LG OLED and Hisense ULED, they represent the three mainstream current TV display technology.
The results show that: through the evaluation of the quality of the white field brightness, peak brightness, black field brightness, dynamic contrast, static contrast, color gamut coverage, static power and afterimages evaluation of 10 key indicators, Hisense ULED technology in dynamic contrast, Color, brightness, power consumption and other indicators are much better than LG's OLED, this is the first time that Chinese brands are better than foreign brands.
Compared with LCD TVs, which are currently widely used, OLED TVs are not only expensive, but the key is that the problem of product performance degradation caused by technical defects has not yet been solved, and the upstream industry chain is highly concentrated in the hands of a few companies such as LG, and is vulnerable to the same year. Plasma dilemma. In the short term, if these problems are not resolved, for color TV companies eager to promote the detonation of OLED TVs in the market, they will be buried in land mines and will eventually cause consumers to experience problems.
Paddy Rice Dryer,Rice Grain Dryer,Portable Grain Dryer,Mobile Paddy Dryer
WOSENS TECHNOLOGY Co., LTD , https://www.wosenstechnology.com