Last week, the lending bank continued to press Sharp and asked the company to find investors for the smartphone panel business. Sharp said previously that the current quarter's financial performance may be worse than expected, and the company's share price also fell. The Wall Street Journal quoted sources as saying that Sharp is in contact with a number of potential investors, including Hon Hai Precision and Japan Display. However, the weakness of the LCD business outlook has made it difficult for the company to take further steps. A Sharp spokesman said that no deal has yet been finalized.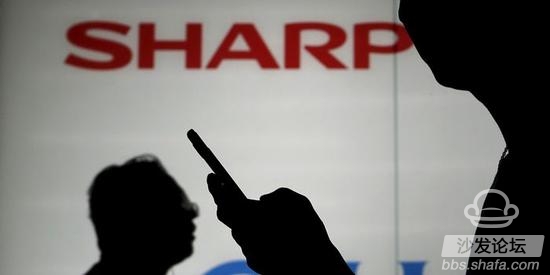 Sharp was once the giant of the consumer electronics market. However, at present, Sharp has sold almost all TV manufacturing businesses except Japan, focusing on producing smart phone panels for Apple. Other manufacturers in this area include Japan Display and LG Display. However, analysts pointed out that due to the slowdown in China's economic growth and the overcapacity of high-end display panels, the price of LCD panels is significantly declining.

Sharp shares fell 6% last Friday. The company said that the display of business "severe environment" means that in the six months ended September 30, it may be difficult to complete the previously proposed 10 billion yen (about 83 million US dollars) operating profit target.
In May of this year, Sharp received the second rescue loan within three years. Japan Industrial Solutions, Mitsubishi UFJ Financial Group and Mizuho Financial Group provided 225 billion yen in funds to the company.
At the time, Sharp President Takahashi Hiroshi said that the company did not plan to sell shares in the smartphone panel business. However, he later changed his views and stated that Sharp would introduce external investors.
Sources said that the bank holding more than 600 billion yen in Sharp creditor's rights is putting pressure on the company and demanding that the company quickly reach a deal. At present, engineers are leaving Sharp, which is not conducive to Sharp's past technical success.
Analysts believe that potential investors may not be willing to invest in Sharp. Japan Display has built a new factory in Japan to meet demand from Apple. The investment in Sharp LCD business may trigger anti-trust issues.
Sources said Sharp believes Hon Hai is a more likely investor. However, Hon Hai is currently hesitant about such investments. In 2012, Hon Hai tried to buy Sharp shares but it was not successful. Hon Hai currently requires the majority of shares in Sharp's panel business or management control.
Sound Tower Bluetooth,Tower Speaker For Tv,Best Bluetooth Tower Speaker,Bluetooth Tower Speaker Price
Newmax Electronics Co.,LTD , https://www.fspeaker.com