Recently, the Nansha Police Station in Bao'an District of Shenzhen City officially investigated the case of the ceramic modular street lamp and the core component ceramic module being stolen from Shanghai Sansi Electronic Engineering Co., Ltd.
It is reported that Shanghai Sansi has developed and produced ceramic modular street lamps with proprietary technology, and participated in the 2016 Gaogong Golden Globe Awards. On January 6, 2017, the ceramic modular street lamp was stolen during the high-tech LED annual meeting.
According to the on-site monitoring screen, a man can use professional disassembly tools to skillfully remove the core components and quickly leave. Obviously, he has the corresponding professional knowledge and is very purposeful. It can be basically determined that it is aimed at the patented technology of Sansi. Module, there are premeditated theft cases.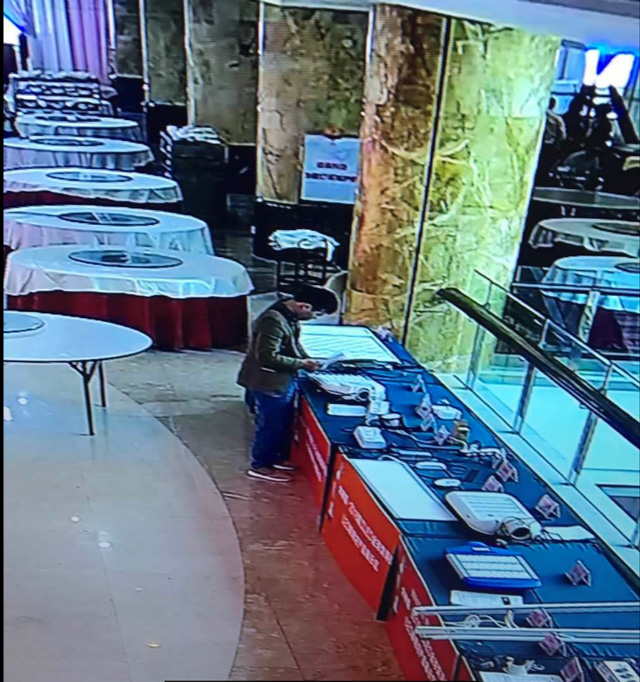 Event scene monitoring screen
After the incident, the high-tech LED network responded in the first time, paying attention to the progress of the matter. As an important media in the industry, high-tech workers have always paid attention to protecting the intellectual property achievements of enterprises, and played an important role in forming a benign competitive situation of innovation-based in the industry.
The key module involved is the result of the "863" project undertaken by Shanghai Sansi during the 12th Five-Year Plan period. The replacement of the aluminum substrate with the ceramic module as the heat dissipation body has made the heat dissipation effect and service life of the lamp a qualitative leap.
At present, only Shanghai Sansi has the ability to produce the "ceramic module", and the results are widely used in multiple lighting projects. In 2016 alone, "Hong Kong-Zhuhai-Macao Bridge", "Hongze Smart Street Light" and "Zhejiang Longli" The total amount of lighting projects such as Lilong Expressway and Yunnan Xiaomao Expressway has exceeded RMB 100 million.
Hong Kong-Zhuhai-Macao Bridge Project (effect map)
In the incident, the criminals used the theft to obtain important technical achievements, which would cause huge losses to the corporate reputation and economic benefits of Shanghai Sansi, and some of the lighting products that were reflected in the "fetching" and plagiarism that were carried out by the individuals behind it. The consequences of "homogeneity" will seriously affect the healthy development of the LED lighting industry.
The robbery of the core components is shocking, and it leaves more thinking for LED lighting companies. We will continue to pay attention to the follow-up development of the event.

Yaskawa SGM7A Type Servo Motor
Yaskawa Low inertia, high speed servo motor SGM7A
Yaskawa SGM7A type servo motor
Wuxi Trenty Machinery & Equipment Co., Ltd. , https://www.elec-inverter.com