The latest issue of Barron's Weekly article analyzes the application prospects of mobile computing technology in automotive products. According to Barron's columnist TIernan Ray, the car has surpassed smartphones as the new computing platform for major technology companies, and the potential winners in the competition include mobile chip company Qualcomm and Nvidia and traditional technology giants Apple and Google.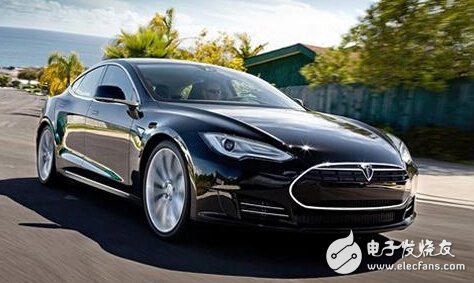 The following is a summary of the article:
After driving the Tesla Model S electric car for the first time in the near future, a friend not only sent out such feelings: "It is like driving a car version of the iPad." He said that this feeling includes not only the Model S super Smooth acceleration experience and ultra-quiet driving environment in the car, but also includes the 17-inch large touch screen on the dashboard. During the driving process, the touch screen will always provide the driver with various information including the vehicle regenerative braking system and provide real-time Internet access.
The technology industry once again conquered sedan products like the Model S and has already controlled the most basic mechanical functions inside the vehicle. Tesla Motors has taken the leading edge of technology to the extreme. The Model S sedan's display is not a single piece, but two microchips from the NVIDIA Tegra series. The sales performance of NVIDIA Tegra chips in the two major markets of smartphones and tablets has been mixed.
According to reliable sources, the Model S sedan's wireless network link is supported by a Qualcomm chip, which is the main supplier of smartphone chips.
Even more exciting is that NVIDIA and Qualcomm's chip products are appearing on more and more models. The Audi A3, which was just launched in April this year, uses the NVIDIA Tegra chip to power its 7-inch display. Qualcomm also continued to provide wireless network chip support for the Audi A3, and pointed out that the A3 is the first to reach the wireless LTE access standard. The Audi A3 starts at just $29,000 and is described by the US authoritative auto magazine Car & Driver as a "small, affordable, sporty sedan." The above-mentioned technology applied to cars is also rapidly gaining popularity in ordinary cars.
New computing technology platform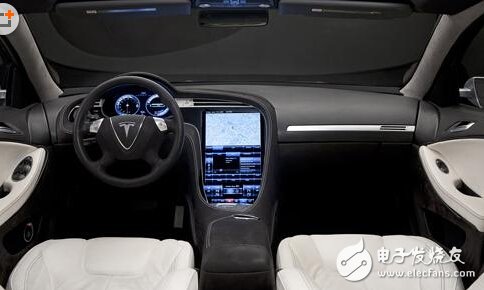 After the sales growth of smartphones and tablets has gradually slowed down, the car has provided a new competitive arena for chip makers such as NVIDIA and Qualcomm. Qualcomm said that the company's car wireless modem shipments have reached 10 million. Nvidia also said that 5.1 million cars have installed the company's Tegra chips. However, these figures are not worth mentioning compared to the smartphone market, which is expected to reach 1 billion units this year. After all, the global new car sales last year was only 83 million.
However, stimulated by the demand for automotive design, these figures prove the reliability of mobile computing technology in the automotive market, and on the other hand, NVI and Qualcomm bring stable and reliable customer sources to auto manufacturers. More importantly, the role of cars and in-vehicle electronic devices is in the process of transformation.
Consumers' consumer culture transformation is quietly underway, and Car & Driver editor Zach Rosenberg is also keenly aware of this trend. He pointed out: "From smartphones and tablets to data clouds, the popularity of computing technology has led people to believe in the reliability of automated machinery. After being applied to automotive products, computing technology has unearthed a new consumer group. Consumers see cars as ordinary household appliances, driving only when necessary, and this way of travel is easily replaced by more convenient tools, such as public transportation and information.
New entertainment center
Although most car consumers already have smart phones that use LTE technology for wireless access, the behavior of people in the car is constantly changing. Why do consumers still need two LTE wireless access channels?
Cars are becoming the center of yet another entertainment. Apple said last week that five automakers are currently producing automotive products using Apple's Car Play software, and more vendors will continue to adopt the software. Car Play allows the user's iPhone to take full control of the dashboard. Users can enter voice commands to browse and play music, listen to text reading information, and get accurate voice navigation services.
Google also announced a similar software Android Auto a week ago.
For other technology companies, this is another scene that has never been known. Pandora Media, a leading provider of Internet radio services, has reached an agreement with 26 car manufacturers to provide streaming music services for more than 130 models. As one of the manufacturers, Volvo has said that the company will launch a model that can be directly connected to the Pandora service, so that it can be connected without a smartphone.
In addition to being a vehicle, future cars will have more features, including discount information for businesses near the roadside and daily PC functions through dashboards, such as scheduling and replying to emails.
NVIDIA and Qualcomm's chip products and Apple and Google's smart software will eventually access more in-car devices, including sensors, car cameras and screens. With the continuous improvement of various systems, car video and audio services will become the standard configuration of future cars, and GM's OnStar system is the best proof.
Automotive products have a special appeal to all of these parties: cars are more likely to absorb the various functions of mobile computing devices than handheld devices with weak battery life.
High-tech standard as a trend
Once the LTE access technology becomes standard, the user's wireless service monthly consumption can be included in the car's financial solution. Although it may take decades to get a self-driving car from Google, automatic functions such as "throttle-adjusted driving" and "brake-adjusted driving" can not only help the driving function, but also to the cloud. The computing center sends enough safety and hazard information and is becoming a standard that regulators require for new models.
We can envisage a driving system for drivers with efficient driving habits. This system can record the driving process through the vehicle monitoring system, thus reducing insurance costs. In the future, how many drivers really want insurance companies to monitor their speed on the highway? Time will tell us what the user's driving interest is.
When asked about the frequency of use of the 17-inch touch screen on the Model S electric car, a Silicon Valley technology executive who bought the Model S said she did not often use the large touch screen. She said: "This is a problem related to male and female driving habits. I will not distract from driving this car iPad."
I-Pulse Feeder , original and new or used one, in stock, high quality.
Material: Stainless steel
Feeder can be divided into tape feeder, tube feeder, tray feeder or stick feeder.
Feeder can be divided into original feeder and replacement feeder.
All the feeders shall be maintained during the use time
In addition, the following spare parts will be sold in our company.
SAMSUNG Feeder
Panasonic Smt Feeder
Panasonic Feeder
Smt Machine Panasonic Feeder
SMT Feeder For Panasonic
JUKI Feeder
I-pulse Feeder
I-Pulse Feeder
I-Pulse Feeder,Smt I-Pulse Feeder,Smt Parts I-Pulse Feeder,I-Pulse Type Feeder
Shenzhen Srisung Technology Co.,Limited , https://www.sr-smt.com