Europe 's largest engineering and technical professional group IET (British Engineering and Technology Society) recently said that there is still no strong evidence that people 's normal use of mobile phones or exposure to high-voltage wire towers and transmission lines can cause cancer and other health problems for humans. harm.
The results of this study were published in a recent IET position statement. IET's Biological Effects Policy Advisory Group (BEPAG: Biological Effects Policy Advisory Group) said that the vast majority of evidence does not prove that normal exposure to low-level electromagnetic fields can have harmful effects on human health. This conclusion is consistent with all relevant position statements issued by IET since 1992.
Professor Tony Barker, chairman of the IET Biological Effects Policy Advisory Group (BEPAG) and advisory clinical scientist, said: "Every day, we are exposed to a complex environment mixed with low-level electromagnetic fields of different frequencies. In the past 20 years, people have become more and more Worried that exposure to electromagnetic fields such as power distribution and mobile phone use will have potential adverse effects on their health. However, reviewing our research on this topic in the past 20 years, we have not found strong evidence to prove this. This conclusion is not only It has maintained reliable consistency over the past 20 years, and it is the same as the results of most other scientific institutions. "
IET's latest position statement is based on a comprehensive summary of 726 peer-reviewed scientific papers. Among them, 42% of the papers covered the static and low frequency categories, mainly related to the 50 and 60 Hz segments related to power production and power distribution. 48% of the papers relate to the field of wireless radio frequency, and 67% of these papers are particularly related to the frequency of mobile phones.
About IET:
IET (British Institute of Engineering and Technology) is the largest professional organization in Europe with a history of 141 years and the world's largest certification body for internationally registered engineers. It is headquartered in London, England. IET has 150,000 members in 127 countries around the world, covering the five major technical fields of energy and power, transportation, information and communication, design and manufacturing, and built environment. The comprehensive membership services provided by the Institute include providing engineering engineers with international engineer qualification certification, helping them to register as Chartered Engineers, Chief Engineers, Technical Engineers or ICT Engineers authorized by the Engineering Council (UK). At present, IET has established a Beijing branch serving North China, a Shanghai branch serving the Yangtze River Delta and a Xi'an branch serving the Northwest in China, serving an increasing number of members.
Commercial Blenders are our new product series. We have a full range of commercial blenders, including rotary switch commercial blenders, push button commercial blenders, LED touch panel commercial blenders, etc. All of our commercial blenders jar are PC unbreakable jar, very strong and sturdy.
Discription of Commercial Blenders
Size: 2L, 3L
Jar Material: PC unbreakable jar
Controls Type: Rotary switch, push button, LED touch panel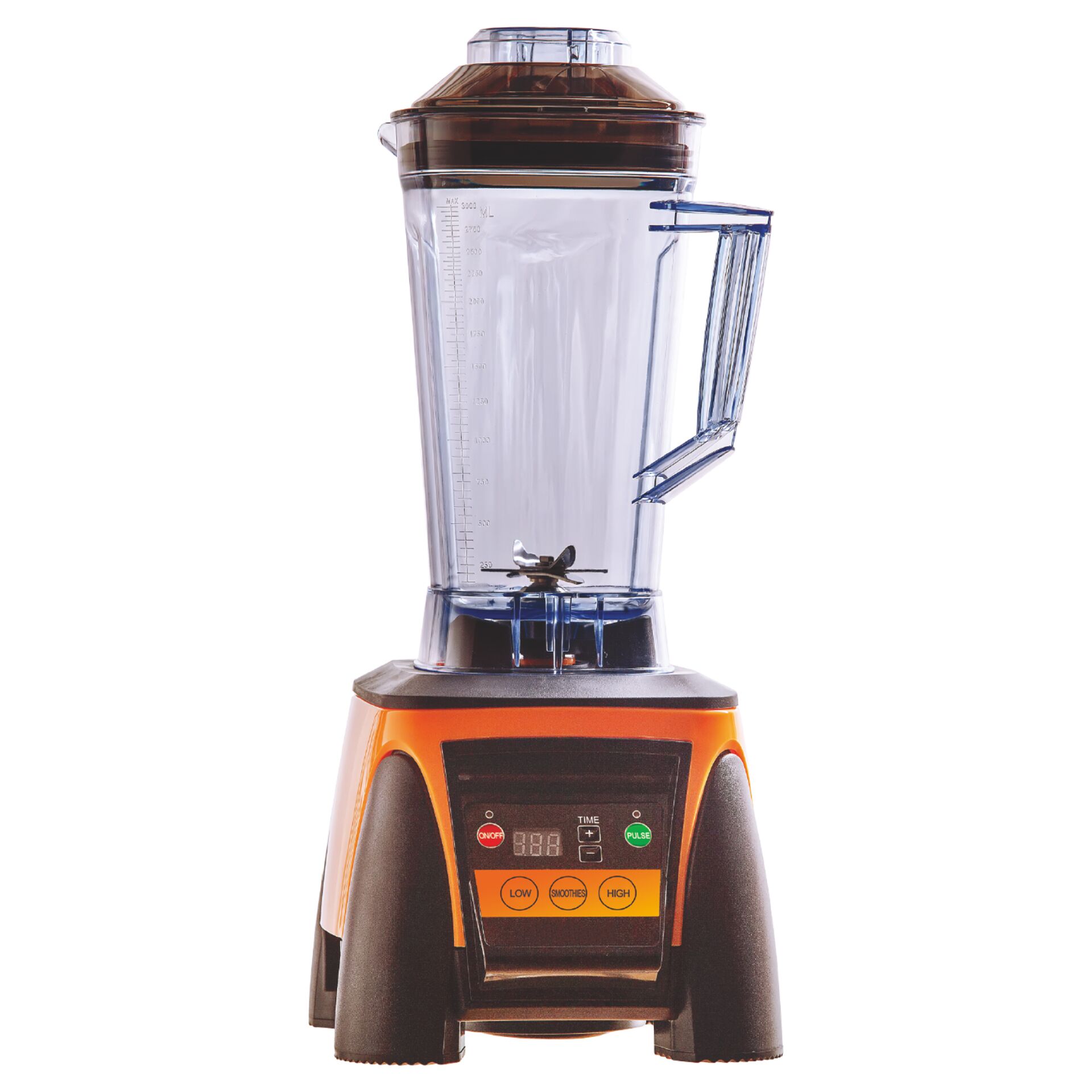 Commercial Blenders
Commercial Blenders,Commercial Blender Vitamix,Large Commercial Blender,Waring Commercial Immersion Blender
Flying Electronic Co., Ltd , https://www.flyingelectronic.com