Key Analysis
In the last week of May, key stocks in the LED industry were dismal, with the industry index down 6.96% and 22 key stocks in the industry down 22, with an average decline of -5.31%. The collective correction of the sector, the short-term valuation risk was released.
GLII believes that this week's collective correction of the sector is mainly due to the large increase in the previous period and the high valuation. It is not the fundamental changes in the industry. The improvement in industry demand is still continuing, and the trend is not changing.
In the case of improved overall demand in the industry, the industry is overcapacity, and although the situation of price wars has been somewhat relieved, it is difficult to change significantly in the short term. While paying attention to the overall investment opportunities of the industry, investors should carefully select the investment targets and pay attention to the profitability of specific enterprises. Prevent some enterprises from repeating the increase in income in the first quarter without increasing profits.
GLII released the ranking of top 10 LED packaging equipment companies in China in 2013. GLII expects that the market growth of LED packaging equipment in China will be higher than that in 2012, reaching 14%, and the market size will reach 9.8 billion yuan, the highest annual growth rate in the past three years.
High-tech observation
GLII: 2013 mainland LED street light shipments will exceed 2 million 盏 GLII: Taiwan market data in the first quarter is generally good. Past subsidies to upstream overcapacity Government intervention LED industry should do?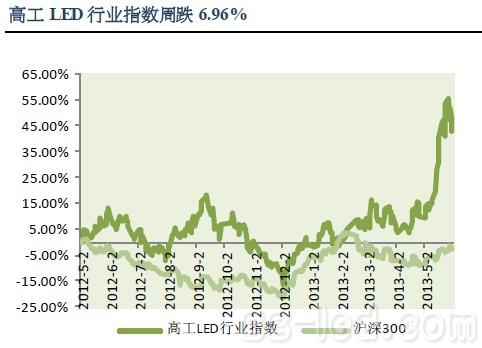 Market review
This week's high-tech LED industry index 1 this week, the high-tech LED industry index closed at 1426.76 points, down 6.96%, the Shanghai and Shenzhen 300 index closed at 2606.43 points, up 0.35%, the high-tech LED industry index performance is weaker than the broader market.
This week, 25 LED key stocks fell, with an average decline of -5.31%. Only three stocks rose, namely Moso Power (8.03%), Changfang Lighting (4.74%) and Lehman Optoelectronics (1.65%). The previous strong faucet Jufei Optoelectronics (-14.21%) and Ruifeng Optoelectronics (-13.14) %), Hongli Optoelectronics (-12.23%) three stocks became the leading stocks, ranking the top three in the decline.
Investment recommendation
Tongfang shares (600100), Qinshang Optoelectronics (002638), Moso Power (002660).
Click to download this issue of Gaogong Industry Research Weekly:
http://
See more Gaogong LED Industry Research Weekly:
http://

We offer industrial grade rugged metal case windows all-in-one-pc,"AIO" for short. Size From 8.4" to 72", round corner design,slim and elegant,black or white color.
With Inter 1307U CPU,large RAM,HDD/SDD,1080p full HD resolution,vandal-proof panel,IR muti-touch screen,indoor or outdoor usage available,quick response and vivid picture.
With standard VESA holes support wall mounted,desktop standing,flush mounted,clip-on.Suit for kiosks,cabinets,pos,industrial control,education whiteboard,meeting AIO etc.

Industrial Personal Computer,All In One Panel Pc,Industrial All In One Computer,Industrial All In One Pc
Shenzhen Hengstar Technology Co., Ltd. , https://www.angeltondal.com