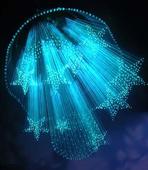 Although there is a lot of space in the LED market, due to the low barriers to entry, brand manufacturers and cottage manufacturers are fighting fiercely. Some cottage products even have more price "advantages" than brand manufacturers. Insiders pointed out that the brand manufacturers with the advantages of production scale and product cost performance will win in the future. First of all, compared with the cottage manufacturers, large-scale enterprises have strong bargaining power in chip procurement; secondly, brand manufacturers are more competitive in terms of product design process and technological innovation. Although the cottage products are cheap, the main reason is the use of cheap chips and drive power, while the heat sink device also has to cut corners.
In fact, Siu Chi shares as early as in 2010 to plan the LED industry, and set up a subsidiary Shenzhen Zhao Chi Energy Saving Lighting Co., Ltd., plans to develop LED packaging, TV backlighting and lighting business. In 2011, the company officially launched LED packaging, TV backlighting and lighting production. In the second half of the year, the company achieved a complete self-sufficiency in TV backlighting; the lighting products achieved cooperation with first-line brands such as Oupu, Sanxiong Laser (Japan), TCL Lamps, Mitsubishi Chemical (Japan), and Supergigatronics GP (Europe). LED revenue reached 270 million yuan that year. The year of production, profitability in the current year, and sales in the current year were achieved.
Judging from the current revenue structure of domestic LED manufacturing companies, most of the revenue comes from the domestic market, and most of them are related to government projects. Gu Wei believes that Siu Chi has three major differences compared to it. The first is its own huge demand for TV backlighting. He said, and other LED companies to experience the process of growth from embryos, babies, and adults are not the same, Zhao Chi itself has a great demand for TV backlighting, so the company's LED industry was born as an "adult." The second is the tradition of "cost reduction by technological innovation." He said that technological innovation around cost reduction has become a company's gene. "This is the key to the company's ability to stand out in the fierce TV ODM market. We will also leverage this capability in the LED business to gain a competitive advantage." Once again, it is a solid overseas customer resource. After years of hard work, Mega has precipitated a large number of solid customer resources in overseas markets, including brand and store customers. The company's LED business will be "the first month to get the water." Judging from the situation in the past two years, Mega LED lighting business is the first breakthrough from the overseas market, and then playing high praise song.
By the end of 2012, in addition to continuing cooperation with the above-mentioned old customers in 2011, the company's lighting products also added new products such as Zhejiang Sunshine, South Korea Kasamatsu, Hivann, Lidl, TCL, Johnson and Hongyan Electric. In addition to its own use, TV backlight products are also supplied to other TV manufacturers and professional television module manufacturers, Skyworth, Panda, Tsinghua Tongfang, and Diguang Electronics, Taiwan Fuxiang and others. In addition to its own use, the packaged products are also supplied to Shenzhen Topbond, Snowlight, Dajin Dongfang, Shanghai Yaming and Zhejiang Sunshine.
Gu Wei said that the current LED is like TV in 2006 and 2007. You just have to invest in doing it all. This industry will grow quickly because the market is infinite. The company considers that it will tilt its resources to LED in the future, continuously expand its quality customers at home and abroad, and quickly increase its production capacity, turning LED into the company's second largest performance engine. Income should be 50% or even more of the company's revenue.
It is understood that Zhao Chi shares currently has 50 LED packaging lines and 8 lighting assembly lines. Next, in order to meet the needs of market development, the company will rapidly expand production capacity. "Whether it is to make DVDs or to make television, Siu Chi is the first, and the worst is also the top 3. To do LED, we will also hold high and fight high, and strive to be the industry's industry leader," Gu Wei said.
LED Bollard Lights are very important in our life today. We use environment-friendly and energy-saving lighting resources to illuminate every corner of the garden. The garden Lamp not only has a strong structure to withstand all weather conditions and influence factors to ensure the safety of passers-by, but also a rich shape to help beautify the garden and lawn beautification. Combining the science of light with empirical knowledge, LEDER developed groundbreaking LED garden lights that changed the way we light our way. We can offer you a wide selection of lighting fixtures, styles, advanced optical designs with different luminosity options to meet your garden needs.
LED Bollard Light
Bollard Lights,LED Bollard,Solar Bollard Light,Outdoor Bollard Lights
JIANGMEN LEDER LIGHTING CO., LTD , https://www.lederlight.com